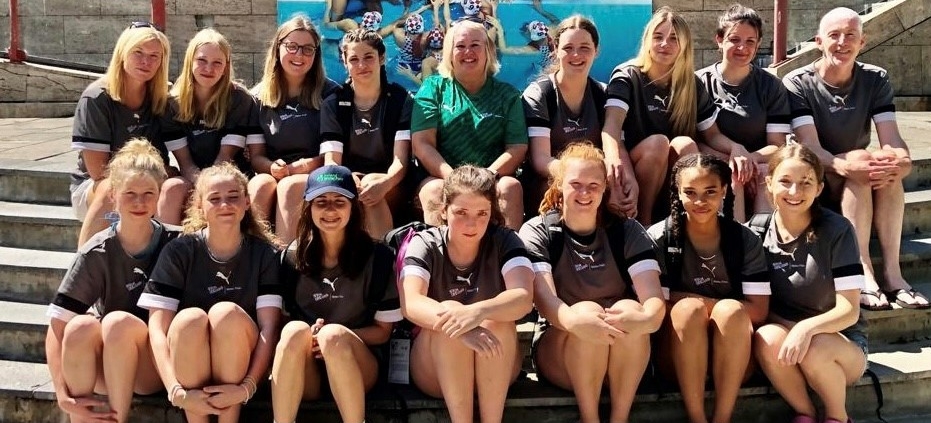 30th June 2023
The Irish U15 girls team have finished 13th at the European U15 Championships which was held in Zagreb, Croatia from the 24th June to the 30th June 2023.
The team were drawn in group C with Czech Republic, Romania and Ukraine. Their opening match saw them go down 17-11 to Romania which would end up being the teams only defeat of the tournament before going on to beat Ukraine 12-11 in their second game with a last second winner from Captain Laura Casserly. The girls final group game saw them draw 13-13 against Czech Republic which meant they narrowly lost out on goal difference for a place in the quarter final playoff and a top 12 finish.
The 13-15th place play offs saw a round robin between Ukraine and Slovakia. The first match of the playoffs saw them face Slovakia, with the team coming from 7-4 down at the end of the third to win the last quarter 4-0 with the winner coming from another last second goal, this time from Matilda Urry to win 8-7. The final match of the week was against Ukraine. In what was another close game, the girls fought back from 7-4 down mid way through the 3rd quarter to win the last quarter 7-2 for a 13-9 win and secure 13th place overall.
Congratulations to the team on a very successful first European Championships with 3 wins, 1 draw and 1 defeat and a special mention to the Coaches Ciaran O'Driscoll, Sharlene Urry and Team Manager Aveen Colvin who have spent the last few months preparing the team both in the build up to the tournament and over the last week.
Congratulations also to our Referee Karl Wilkes who was selected by LEN as the Irish referee for this weeks tournament.
U15 European Championship Results
Team:
Aiftean Zanon (Tribes)
Molly Quinn (Diamonds)
Jasmine Savage (Diamonds)
Niamh Connery (Tribes)
Kate O'Mahony (Half Moon)
Renae Sultanov (Tribes)
Keira Creaney (Diamonds)
Laura Casserly (C) (Tribes)
Matilda Urry (Diamonds)
Abigail Love (Diamonds)
Maisie Bowden (Clonard)
Sive Doyle (St Vincents)
Siobhan McGurk (Diamonds)
Coach: Ciaran O'Driscoll
Assistant Coach: Sharlene Urry
Team Manager: Aveen Colvin
Referee: Karl Wilkes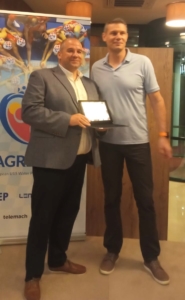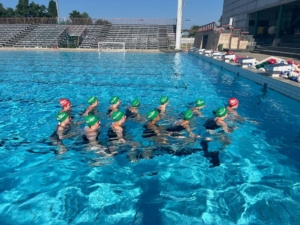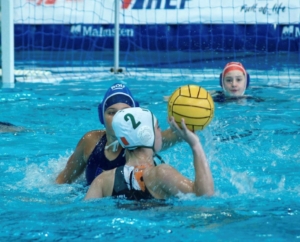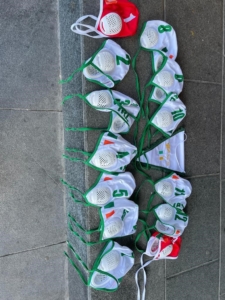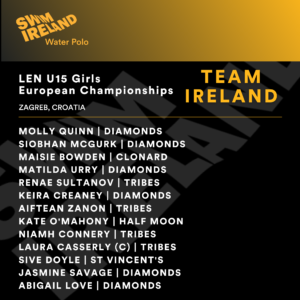 https://irelandwaterpolo.ie/wp-content/uploads/2023/06/U15-Girls-2023-Europeans-13th-place.jpg
563
931
Keith Lynch
https://irelandwaterpolo.ie/wp-content/uploads/2020/07/logo.png
Keith Lynch
2023-06-30 19:44:16
2023-06-30 19:53:08
Irish U15 Girls finish 13th at European Championships